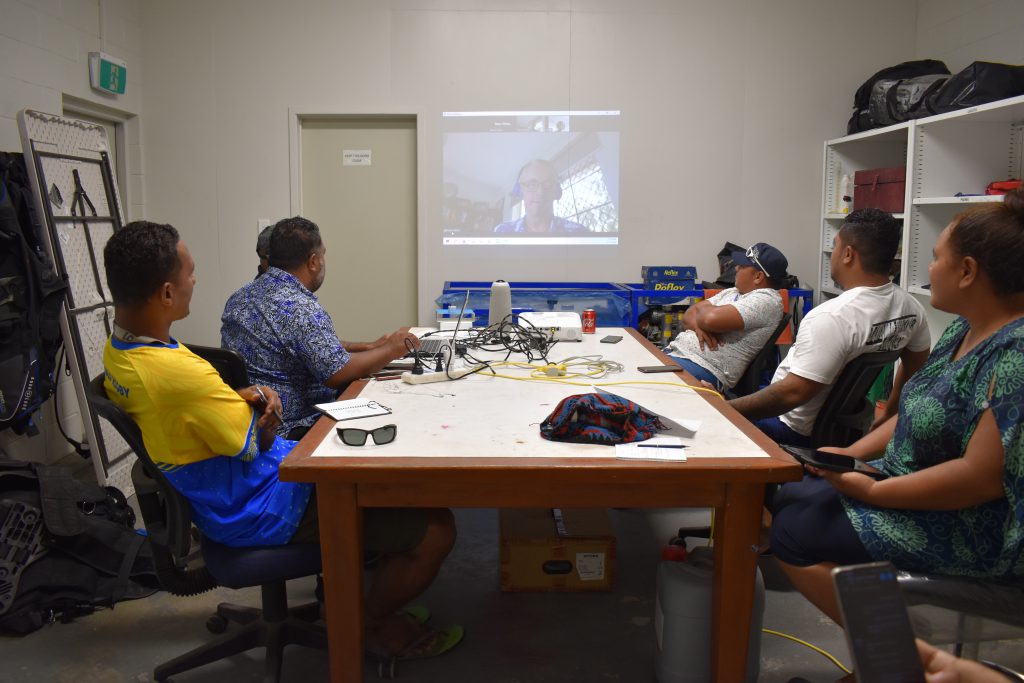 To be capable to set fish size limits, 10 coastal fisheries officers have been trained in the assessment of size at maturity for different fish species at the fisheries office in Teone.
The 3-day training programme on Zoom began on Wednesday with the theory of sampling training, practical work in the laboratory on Thursday, and the training ended on Friday with a wrap-up session.
Fisheries scientist and consultant David Welch led this training on fish size at maturity through Zoom from Australia.
There were two portions of the training, the classroom course and the field practice. The 10 officers learned about reef fish life history theory, reproductive biology, and technical skills in sampling, sampling programs, equipment used, and data use.
Yesterday, the 10 officers did their practicals at the lab following on from the classroom lectures. The practical involved the dissection of fish, to identify whether the gonad is mature or immature and also to distinguish if it's a male or female fish. Measurements taken and recorded for each fish include fork length, total weight, the weight of gonad, location, species name, date and number of gonad lobes. These are the key information for this size limit study.
The Coastal Fisheries Principal officer, Lotokufaki P Kaitu said "To learn anything new is not just relying on the presence of the experts or consultants, but we can also achieve it virtually with good guidance especially during this uncertain time of Covid-19 pandemic".
This training was one of the objectives of the coastal section in order to improve the management of inshore fish species and strengthen food security in Tuvalu as a whole.
The training was funded by PROP and a small contribution from the Government of Tuvalu.