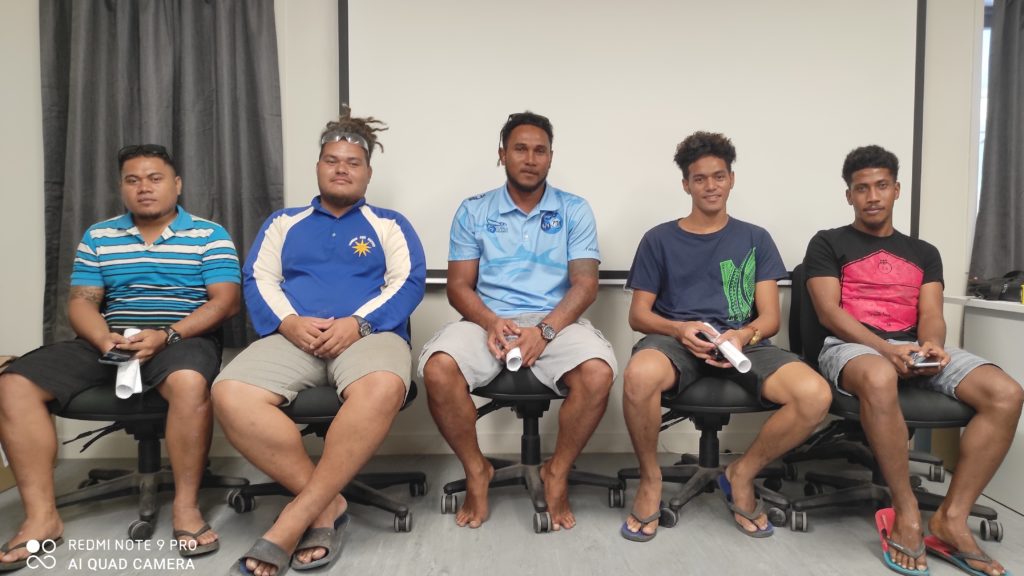 The Tuvalu Fisheries Director together with senior Fisheries staff, witnessed the signing of the contracts of five newly recruited Community Fisheries Officers (CFOs) as well as the awarding of Sea Safety Train the Trainer Certificates for the 10 participants, at the Fisheries office this morning at 10 am.
There are 7 new CFO's and while five have signed their contracts today, the other two will sign later in the week when they arrive from their home islands.
At the same time, the Director of Fisheries presented the 10 officers with their certificates of participation in the Sea Safety Train the Trainer Training. This online training was arranged by FAO for participants from Fisheries, TMTI and other agencies involved in small boat safety.
The Director of Fisheries, Samasoni Finikaso said, "A big thank you to New Zealand and the TFSP for providing financial assistance and backing this plan to have a CFO in each of the outer islands. The TFD is confident that these newly recruited officers will be a benefit to each of their respective islands to improve the development and management of outer islands fisheries".
This week will involve some team building for the CFOs, and preparing materials and equipment to be shipped to the outer islands. The next two weeks of training will be conducted at Tuvalu Maritime Training Institute TMTI, followed by four weeks of briefings in the TFD office; and then three weeks of practical training in FADs and FAD fishing, fish processing and fisheries data collection.
The Program ended with refreshments prepared by the Fisheries Social Committee.