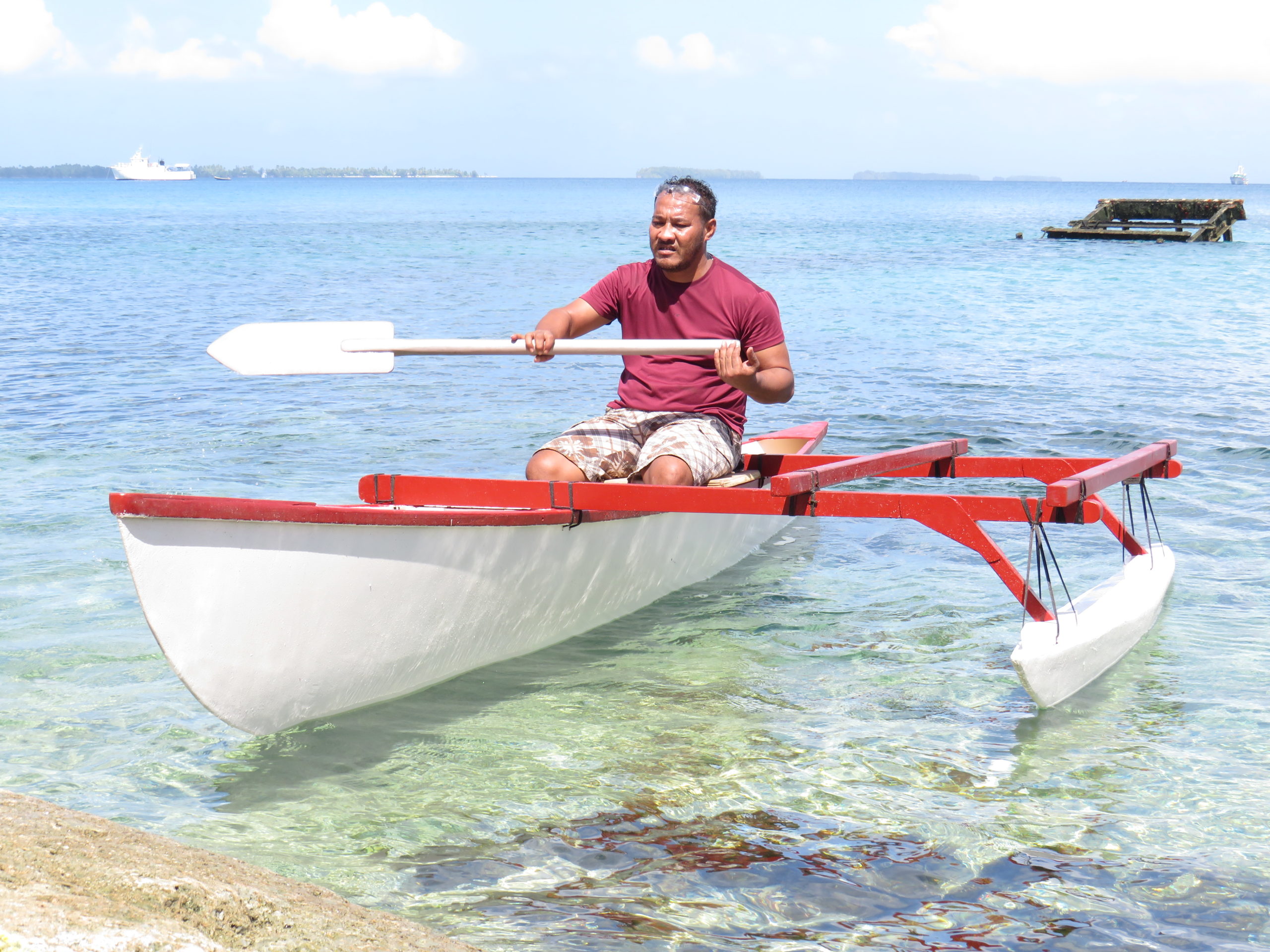 An FAO boat builder, Tuvaluan boat builder and six boatbuilding trainees launched the first new paddling canoe this morning (27th July), at the Tuvalu Fisheries jetty at Teone. These canoes are being built for the purpose of replacing canoes destroyed by cyclone Tino in the outer islands, as well as providing some extra canoes for use by communities on each remote island of Tuvalu.
The canoe project targeted building 45 paddling canoes this year. It has been delayed by problems with the delivery of tools and materials due to COVID19, but the team have managed to make some progress with what has been available to them. The first new paddling was launched today and four more are nearly ready.
When these first five have been completed, the team will then switch to making fibreglass boats, and fibreglass fish driers while waiting for more canoe materials to be delivered. They will then complete the other 40 canoes quite quickly.
Mike Batty, Fisheries Adviser said, "The canoe project is making progress, despite problems with the delivery of materials to Tuvalu. TFD is building capacity to make boats of different designs and from different materials here in Tuvalu. This creates jobs, helps keep money in the local economy, and provides high-quality boats that can be made and repaired locally".
The canoes are made from modern materials (plywood and epoxy glues and resins) so they are lighter than traditional canoes as well as lasting longer, and there is no need to cut down trees.