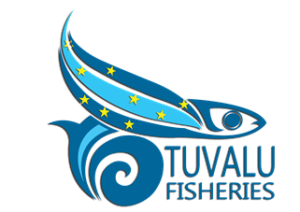 The Tuvalu Fisheries Department has received an advance financing from the World Bank/International Development Association (WB/IDA) for the preparation of the second phase of the Pacific Islands Regional Oceanscape Program (PROP) which will be called the Pacific Islands Regional Oceanscape Program for Economic Resilience (PROPER), and intends to apply part of the proceeds for consulting services.
The consulting services ("the Services") include an Individual Consultant to prepare and develop the PROPER – Project Operational Manual (POM). The duration of the assignment is 30 days over a 3 months period during the project's preparatory phase. The objective of the consultancy is to develop a POM for the PROPER project in close consultation with key stakeholders; the TFD, the Tuvalu Central Project Management Office (CPMO) and WB. A lump-sum contract will be signed with the successful consultant with payment against deliverables.
The detailed Terms of Reference (TOR) for the assignment can be accessed at the following link: Terms of Reference: PROPER Operational Manual – Consultant
The Tuvalu Fisheries Department now invites eligible individuals ("Consultants") to indicate their interest in providing the Services. Interested Consultants should provide information demonstrating that they have the required qualifications and relevant experience to perform the Services (attach curriculum vitae with description of experience in similar assignments, similar conditions, etc.). Firms' staff may express interest through the employing firm for the assignment and, under such situation, only the experience and qualifications of individuals shall be considered in the selection process. The criteria for selecting the Consultant are:
A post-graduate degree in relevant discipline:- management, organizational development, law, finance, or business administration;
At least 10 years in recent and relevant project management assignments, preferably for WB projects;
A minimum of 5 years working on donor funded project in the Pacific region
Possess experience in the development of POMs for WB projects;
Excellent command of written and spoken English.
The attention of interested Consultants (including firms) is drawn to paragraph 3.14, 3.16 and 3.17 of the World Bank's Procurement Regulations for IPF Borrowers 2020 ("the Regulations"), setting forth the World Bank's policy on conflict of interest.
Further information can be obtained at the Tuvalu Fisheries Department Office, Teone, Funafuti during office hours i.e. 0830 to 1630 hours.
Expressions of interest must be delivered in a written form to the address below (in person, or by mail, or by e-mail) by April 17, 2023.
Tuvalu Fisheries Department (TFD)
Attn: Mr. Samasoni Finikaso; Director of TFD
Teone, Funafuti,
Tuvalu Tel: +688 20348
E-mail: proptuv@gmail.com