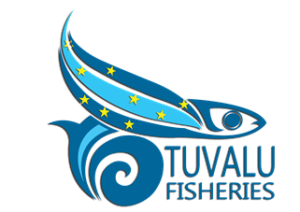 In a significant development for Tuvalu's fishing industry, the country has taken critical steps to secure a spot on the European Union (EU) market. Two key initiatives have been launched recently, marking a substantial leap forward for the nation's aspirations to boost its economic prospects.
From August 7th to 18th, 2023, the Institute of Applied Science within the University of the South Pacific in Suva, Fiji, hosted the "Regional Sampling Training for Competent Authority for Health Certification." This comprehensive training program aimed to strengthen the capabilities and competencies of Pacific Island Countries' (PIC) Competent Authorities (CAs), which serve as focal points in accessing the EU market. The training was funded through the Forum Fisheries Agency (FFA) and was facilitated by the FFA market access team.
The need for such training has grown in response to the increasing interest among Pacific Island Countries to access the EU market. As demand for product safety compliance rises, the training emphasized the importance of health indicator sampling and product safety.
In a parallel effort, the Tuvalu Department of Fisheries welcomed its Competent Authority Technical Officer on August 25th, 2023. This strategic appointment is a crucial step towards achieving Tuvalu's goal of gaining access to the EU market. The move aligns with the long-discussed interest of Tuvalu's fishing industry, which consists of Tuvalu-flagged vessels, to expand its market opportunities.
The Competent Authority Technical Officer was officially recruited in June and officially started work on August 25th, 2023. The program is funded by New Zealand under the Tuvalu Fisheries Support Programme Phase 2 (TFSP2). The recruitment of the Competent Authority Technical Officer is a clear indication of Tuvalu's commitment to fostering cooperation between the private sector and public enterprises. This collaboration is seen as a vital catalyst for accessing international markets.
The Tuvalu Competent Authority's establishment is a response to the EU's stringent regulations, particularly the recently enacted Food Safety (Fishery Products) Regulation 2022. Under EU rules, exporting commodities to its member countries necessitates the establishment of a Competent Authority in the exporting nation to provide official assurance of product safety.
These developments come as international markets increasingly require Competent Authority endorsement for fish and fishery products exported to them, with the EU, China, New Zealand, and even the United States recognizing the importance of Competent Authorities.
The Tuvalu Department of Fisheries has taken proactive steps to strengthen its position in the global marketplace, with the potential to significantly enhance government revenue and, consequently, impact the social and economic well-being of the Tuvalu population.
This ambitious move signifies Tuvalu's commitment to navigating the complex landscape of international trade while seizing the opportunities that lie ahead. As the country positions itself for EU market access, it opens doors to greater economic stability and prosperity for its people.