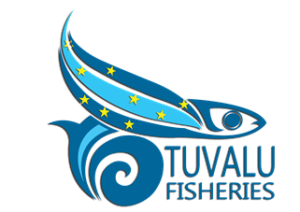 The Tuvalu Fisheries Department (TFD) is establishing a competent authority to carry out the official controls required by the European Union for the export of frozen tuna from Tuvalu flag purse seine fishing vessels. TFD is now seeking quotations from overseas laboratories to carry out testing of samples and has secured funds from the Pacer Plus Implementation Unit (PPIU) to meet logistical costs and laboratory fees.
TFD is therefore seeking quotations from laboratories, that are accredited to the ISO17025 standard, to carry out the required programme of tests over the first year of activities. It is expected that samples will be collected during transshipment events in Funafuti, held frozen, and supplied to the laboratory for testing on a quarterly basis. The testing fees will be pre-paid, to cover the full number of tests specified below.
Note that laboratories must use testing methodology approved by the European Union for these parameters.
Services required:
The services required are to test samples of raw frozen tuna, and provide full test results to TFD, over a period of not more than 12 months for the following. Bidders' responses should include the following table with the columns 'cost per test' and 'total cost' completed. Note that prices should be specified in Australian Dollars (AUD) and should be valid for tests carried out at any time within 12 months from the date of the quotation. Payment will be made in advance for the agreed programme of tests. TFD may select different bidders for different tests.
Test parameter
Cost per test AUD
Number of tests req.
Total cost AUD
Contaminants
Combination of Dioxins, DL-PCBs, total WHO-TEQ and Indicator PCBs in Fish Tissue by GC-MSMS for EU
6
PAH4
6
Histamine
52
Hg
6
Pb
6
Cd
6
Microbiological hygiene indicators
TVC
30
coliforms
30
E.coli
30
Staph aureus
30
Total
While this Request for Quotations is primarily concerned with laboratory testing costs, bidders should also specify if they are able to provide any additional services to the programme and at what cost. These may include collection of samples from the nearest international airport, clearance, etc. Otherwise, any preferences/requirements for delivery to the laboratory should be specified.
Instructions to bidders:
Bids to provide the service should be prepared as a PDF document and sent as an email attachment to the Fisheries Adviser, Tuvalu Fisheries Department, at michaelb@tuvalufisheries.tv before 4.00 p.m. local time on 31st January 2023. They will be evaluated by the senior management committee of TFD, and a recommendation made to the PPIU. TFD may recommend purchase of services from more than one provider, depending on the costs of different tests and logistics, and is not obliged to accept any bid received.