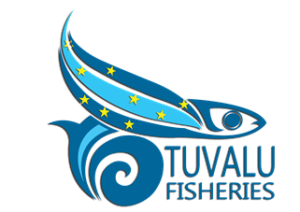 The Tuvalu Fisheries Department will be conducting a 5 weeks Fisheries Observer Basic Training Course from the 02nd October to 03rd November this year, 2023.
Fisheries Observers work aboard commercial fishing vessels, where they are the eyes and ears of our Tuvalu Government.  They collect biological and compliance data that assists scientists, fisheries enforcement officers and economists to provide the advice and support that managers need to make wise decisions on the future use of this important resource.
The work is rewarding and challenging, requiring dedicated, honest and tough individuals, who can work long hours, can be away from home long periods and often in very difficult conditions at sea and can communicate and interact well with different people while at the same time, be considerate and conscious of the sensitivity of the environment they are working in.
Tuvalu Fisheries Department now invites applications from both gender (both Male and Female) Tuvaluan citizens for this up-coming training.
Applicants must meet the following minimal requirements:
Age: Applicants must be at least 18 years of Age (minimum age), but not above 45 years (maximum age)
Birth Certificate or Passport: Applicants must provide a copy of their Birth Certificate or copy of their passport bio data page to be attached with their application form when submitting.
Education: Applicants must have at least completed Form 6 or equivalent to Form 6 level of Education.
Academic Confirmation; Applicants must provide a copy of their School certificate or a written and signed document from the Ministry of Education or their former school Principal confirmation their level of Education attained.
Police Clearance: Applicants must provide a Police Clearance record to be attached with their application form when submitting.
Medical Report: Applicants must provide a Medical Report to be attached with their application form when submitting.
Language: English is the Business Language of this profession and thus, it is encourage that applicants must be able to write and speak English to a minimum level of acceptance
Citizenship: Must be a Citizen of Tuvalu
Applicants who satisfies all application requirements will be notified to sit for a pre-selection or pre-entry exam on the 30th of August, 2023.
Due to limited spaces available, only the top 20 applicants with the highest scores obtained during the pre-selection exam will be invited to attend the Tuvalu Observer Basic training on the 02nd of October, 2023.
N.B: Completion of this course does not lead to full-time employment.  Successful candidates achieving satisfactory results will be awarded a Pacific Island Regional Fisheries Observer (PIRFO) Recognized Certificate that will qualify them to take up contracts with Tuvalu Observer Programme and other Regional and Sub-regional Observer Service Providers.
Tuvalu Fisheries Department currently offers contract for observer services on a trip-by-trip basis.
All applications should be addressed to:
The Director of Tuvalu Fisheries Department
Basic Fisheries Observer Training
Tuvalu Fisheries Department,
Teone, Funafuti
Ph: (688) 20343
Closing Date of Applications is 14th July, 2023