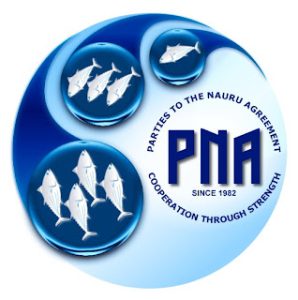 Are you passionate about marine conservation and fisheries management? Do you have the skills and experience to make a difference in the Pacific region? The Parties to the Nauru Agreement Office (PNAO) is looking for a dedicated VDS/VMS Officer to play a vital role in our mission to safeguard our oceans.
Position: VDS/VMS Officer
Location: PNA Headquarters, Pacific Region
Responsibilities: As a VDS/VMS Officer at PNAO, you will be at the forefront of marine resource management. Your key responsibilities will include:
✅ Assisting in the management and administration of the Vessel Day Scheme (VDS).
✅ Monitoring and reporting on Vessels MTUs and FAD Buoys in FIMS (Fisheries Information Management System).
✅ Reviewing, verifying, and updating positional data in PNA FIMS for VDS error correction.
✅ Maintaining data integrity in FIMS received through FIMS Users.
✅ Conducting VDS trainings and workshops.
✅ Providing technical support to Parties, industry, and other FIMS users.
✅ Managing relations with PNA VDS/VMS Service Providers.
✅ Reviewing technological requirements and scoping documents to ensure the effective and efficient operation of the VDS.
✅ Reporting to Parties at the PNA Annual and Special PNA meetings.
✅ Performing other duties as assigned.
Essential Requirements: To excel in this role, you should possess:
🎓 A High School degree or equivalent.
🎓 Training qualification as a fishery officer/observer.
🎓 Training in IT or a relevant subject area.
🎓 A relevant degree (desirable).
👥 A minimum of two years' experience in VDS administration at the Party level.
💻 Experience in operating databases, spreadsheets, word processing, and reporting systems.
💼 High-level computer operating skills.
📝 Excellent written and verbal communication skills in English.
For a detailed job description, visit  the PNA website at www.pnatuna.com
What PNAO Offer: The successful applicant will be offered a three-year contract with a comprehensive remuneration package, including the possibility of extension.
Application Details: This position is open to anyone, but preference is given to PNA nationals. To apply, please submit the following documents electronically to jobs@pnatuna.com:
A letter of interest addressed to the CEO.
A brief CV highlighting your relevant experience and qualifications.
Two reference letters.
Application Deadline: Sunday, October 15, 2023
Join us in making a real impact on sustainable fisheries management in the Pacific region. Apply now and be part of the PNAO team dedicated to preserving our oceans for future generations. 🌊🐟🌏 #PNACareers #MarineConservation #FisheriesManagement